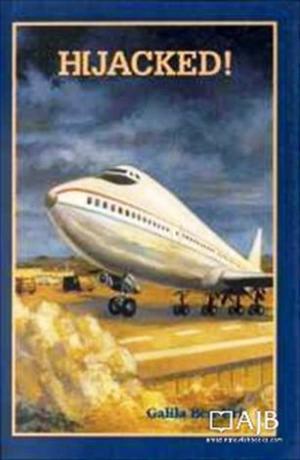 Hijacked!
Regular price $8.99 $6.99 Sale
Written by Galila Ben-Uri.
Narrated by Rabbi Morris
Over 4 hours Long!
Junior Level
Avi and Reuvein Rubinoff, and their two friends, Chaim and Danny Armon, are looking forward to going home. After helping their detective friend pursue a gang of dangerous international criminals on the on the high seas of the Mediterranean, they can't wait to get back to Toronto. But their return flight is anything but relaxing. When their plane is hijacked and lands on the island of Gibraltar, the boys find themselves landed in trouble! A daring rescue leaves them stranded on this politically volatile land. And strange things begin happening to them. The boys become convinced that someone out there is trying to get them. But who? And why? Rabbi Amar, their host on Gibraltar, becomes just as concerned as the boys when one scheme involves his shul's priceless milah chair. The Inspector assigned to the case is stumped. And Mordechai Sapir, the boys' friend from the Ohr Tzafun Detective Agency in Israel, is sent to help. But the clues are baffling. And the stakes are high. Will someone solve the mystery before it's to late? Hijacked! is a sequel to the highly popular The Missing Crown and The Mysterious Cargo by Galila Ben-Uri.