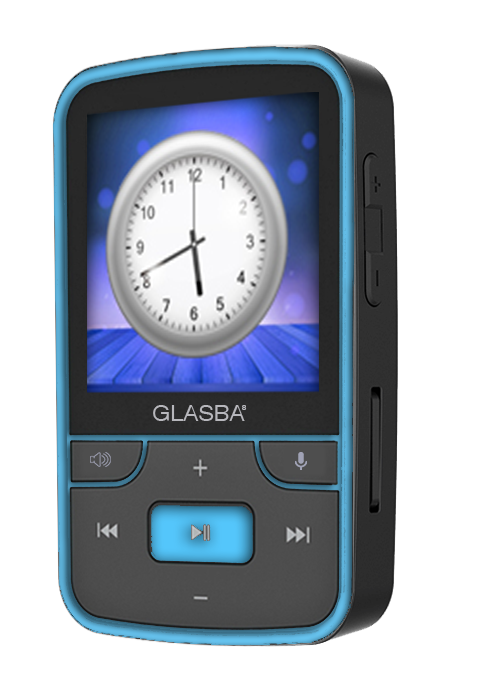 Kosher MP3 Player
Regular price $49.00 Sale
GLASBA8 8GB Sport Kosher Mp3 Player, 
Feature of GLASBA
Made by Samvix
1. Built-in Li-battery, after full charged the life of battery can be 30 hours
2. 8GB
3. Small size easy to take, you can put in the pocket in the wallet, no matter where you go it will go together with you.
4. Clip-on mp3 player, this model designed for sports style, when you doing sports you can also enjoy the music
5. TF card supported, this model have various kind of memory capacity, there have 4GB/8GB/16GB also without memory
6. With COLORED screen you can clear to see the display on the screen even in the strong sun light.
KOSHER SAFE FOR KIDS MP3 PLAYER: NO FM, NO RADIO, NO PICTURES, NO VIDEO, With Mehadrin Hechsher "Menutak"